Data Center Specifications
We own all our network equipment and have staff on-site, 24 hours a day, 7 days a week to resolve any issues as quickly as possible. All locations have strict access control, internal and external CCTV surveillance as well as fire alarm systems and protection. Your servers are in safe hands.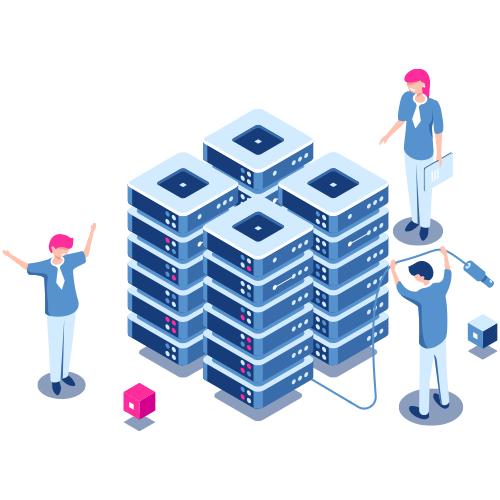 Get connect with us and we'll free you from the pain of setting up and managing your critical IT infrastructure is a better and smarter way to grow, Our Data Centers will fulfil your entire IT infrastructure requirements: from colocation services and dedicated hosting to firewall and backup solutions. We'll keep you safe, supported and running 24/7 with our world-class facilities, industry-leading SLAs and an expert team that is the envy of our competitors.
Lower costs and increase revenue
Refresh technology quickly to boost productivity
Create a security-rich, highly available server environment
Address governmental regulations
Lower total cost of ownership
Free resources to focus on developing new capabilities
Improve application and network service levels
Deploy new applications and technologies quickly and cost-effectively
The data center is home to the computational power, storage, and applications necessary to support an enterprise business. Whether you're looking to plan, design and implement a new data center or increase the efficiency of an existing one, we can help you.Our in-house structured cabling and networking team has the experience and expertise to design and implement a reliable, flexible data center, server room or wiring closet that will serve your company well for years to come.
OUR goal is to make our customers more profitable. That's why our inventory management capabilities are designed around your business.We maintain an efficient network of large centralized stocking facilities. These facilities are used to coordinate our purchasing, receiving, quality, and other operational activities. We help you reduce downtime and increase productivity through keeping your inventory costs down. We will monitor your inventory and provide automatic replenishment at your facility.Aries Softweb LLP is committed to saving your time and procurement costs through helping you manage your inventory levels.